How To Date A BBW Sugar Baby | What To Know
You love big beautiful women, and you want to find yourself a
BBW sugar baby
! We tell you everything you need to know about how to date these lovely ladies. This is a special kind of woman, so there's more to know about keeping them happy and making it work. Make your sugar daddy relationship the best it can possibly be by making sure your
BBW sugar baby
is satisfied.
Be Understanding
Be understanding of the issues she might be facing. Society isn't always friendly toward big women, and your BBW sugar baby has probably dealt with some negativity around her appearance in the past. Be a shoulder for her to cry on and an ear to vent to if she feels affected by this in any way. Always let her know that she's beautiful and you want a bigger woman – that's why you chose her! If she's a super confident
BBW sugar baby
, which is great, then keep her spirits at an all time high by just being there for whatever she might need. This might even be something as small as listening while she vents about a frustrating experience she's had, or gushing over a phenomenal event. Making sure that she feels valued and understood is extremely important in keeping your BBW sugar baby around.
Flatter Her
Every woman likes to be flattered and complimented, that's no mystery. Go out of your way to compliment your
BBW sugar baby
and make her feel special. Boost her confidence at every opportunity, and reap all of the guaranteed benefits of her soaring self-esteem. The sexier she feels, the better it is for
both
of you, so keep those sweet words flowing. You can let her know that you think she's sexy by buying her lingerie, or gifts too. Words are great but they only do so much so back them up with a tangible reminder – the gift. Tell how beautiful she is as you're tying a gorgeous sparking diamond around her neck, so she can wear that necklace and
see
how much you think that.
Surprise Her
Surprise and impress her with gifts and dates as much as you can. A BBW sugar baby is a sugar baby after all, so expensive gifts are essential from you. Buy her jewellery, high quality and name brand clothes, a car – whatever will make her happy and keep her yours. Extravagant spontaneous trips are included here. Literally whisk her away to paradise on an impromptu vacation to Fiji. Take her to a romantic Italian dinner
in Italy
. Spare no expense when it comes to keeping your BBW sugar baby guessing at what's coming her way next! You're a smart guy, you have no trouble remembering things, so take note of the little things that she mentions wanting or desiring. Make those things happen for her! That's your role as her sugar daddy, to keep her gifted and spoiled, and she gives you the many benefits that you get from being with your
BBW sugar baby
.
Wine And Dine Her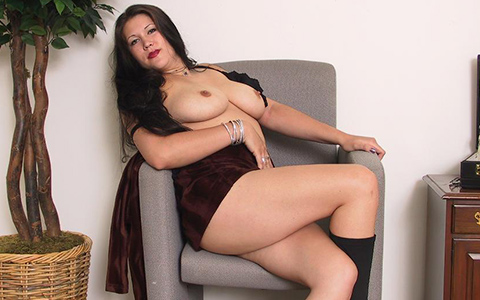 Taking your BBW sugar baby on dinner date in another country is a sure-fire way to impress her, but it's ok to keep it local from time to time as well. Take her to only the top-notch dining establishments where you two can sample some of the most luxurious foods available. Going out for dinner is the most popular sugar daddy date, and there's a really good reason for that. It's the easiest and best way to impress a woman. It's also a great way to show off your culinary knowledge and affinity for wine and the like. There's no downside to going out for as meals as the two of you can together, but make sure you explore different cuisines and locales while you do it. Don't just stay in your own cities, or even your own countries! Explore the foods and wines of the world on a private tour of cuisines with your BBW sugar baby. You could take her on a wine tour of the entirety of the south of France and Italy, stopping over in Spain. Adding travel to your food and wine endeavours is special way to bond and spend even more time together. You can't possibly lose here.
Rock Her World
Give your BBW sugar baby the best sex she'll ever have in her life.
Whether or not that means you need to refill your prescription of Viagra, you better be prepared to give it to her good! Show her that you have more than just your wealth and travels to offer – you're the
whole sugar daddy package
. You can provide the funds for her to do literally whatever she wants, and you can also satisfy her every sexual need. BBW sugar babies want sex more than any other kind of sugar baby, for whatever reason that may be, so don't hesitate to fulfill that need for her. You'll both be happier in your sugar daddy arrangement than you thought you could and you'll have your primal needs more than satiated. A BBW sugar baby has some extra special tricks in her back pocket and you'll be incredibly lucky to have her bestow these sexual gifts upon you. Their energy in bed is unmatched by any other kind of woman, so brace yourself for a life changing experience. If you want it to continue though, return the favor!
Follow to the next step, or find a site where you can meet a BBW sugar baby of your own, here:
–
Sugar Baby Dating Site Reviews
–
Step #8: Where To Meet College Sugar Babies: Where To Go