Advice From A Sugar Daddy For Sugar Daddies
There's no better place to get advice from than right from the source. We've got some tidbits of information from a real, certified sugar daddy named Paul. There are lots of articles out there offering tips
for sugar babies
, but sugar daddies want
advice about dating
too! That's why we asked one.
Honesty Is The Best Policy
When you're in any kind of relationship, even one with a sugar baby, it's important to
be truthful
. This means laying out all of your expectations on the table and having her do the same, so you know you've met the best match and that things can work between you. No nasty surprises down the road this way.
Carry The Conversation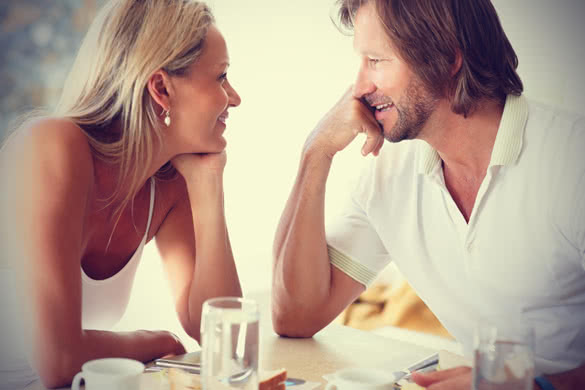 Conversation is very important when you're spending any time with someone, so make sure you have things to talk about. Don't rely on your sugar baby to carry the discussion – chances are she can and will anyway, but have something up your sleeve in case she's nervous or can't think of anything to talk about. Step in and start the conversation as the mentor in the relationship.
Know What's Involved
In a sugar baby relationship, you need to know what you're getting into if it's going to work at all. You need to know your role and hers, and what you both want out of it, so make sure you know what to expect.
R-E-S-P-E-C-T
Treat her and everyone you encounter with respect, and she'll do the same. Don't waste your time on a rude or disrespectful sugar baby. You want her to be respectful to you as a mature man, and she wants you to respect her as a woman. This really isn't hard. Don't degrade her or make her feel less than spectacular at all times, and you're good! It's a two-way street though, so don't settle if she's not doing this.
Keep Her Fed
Women like to eat. The ones I like to be around, anyway. I like women who enjoy food and dining, because I'm a foodie. I like to share new culinary experiences with my sugar babies. The other motivation is that a hungry girl is a grouchy girl and you
never
want your sugar baby to be in a negative head space. Make sure she's comfortable and not going hungry, and she'll make sure you're a happy sugar daddy.
Now that you have the advice you need, meet a sugar baby and use it on SugarDaddyMeet.com